IFC #4: JAMILA, THE ALGERIAN
(dir. Youssef Chahine, 1958, Egypt, 480p)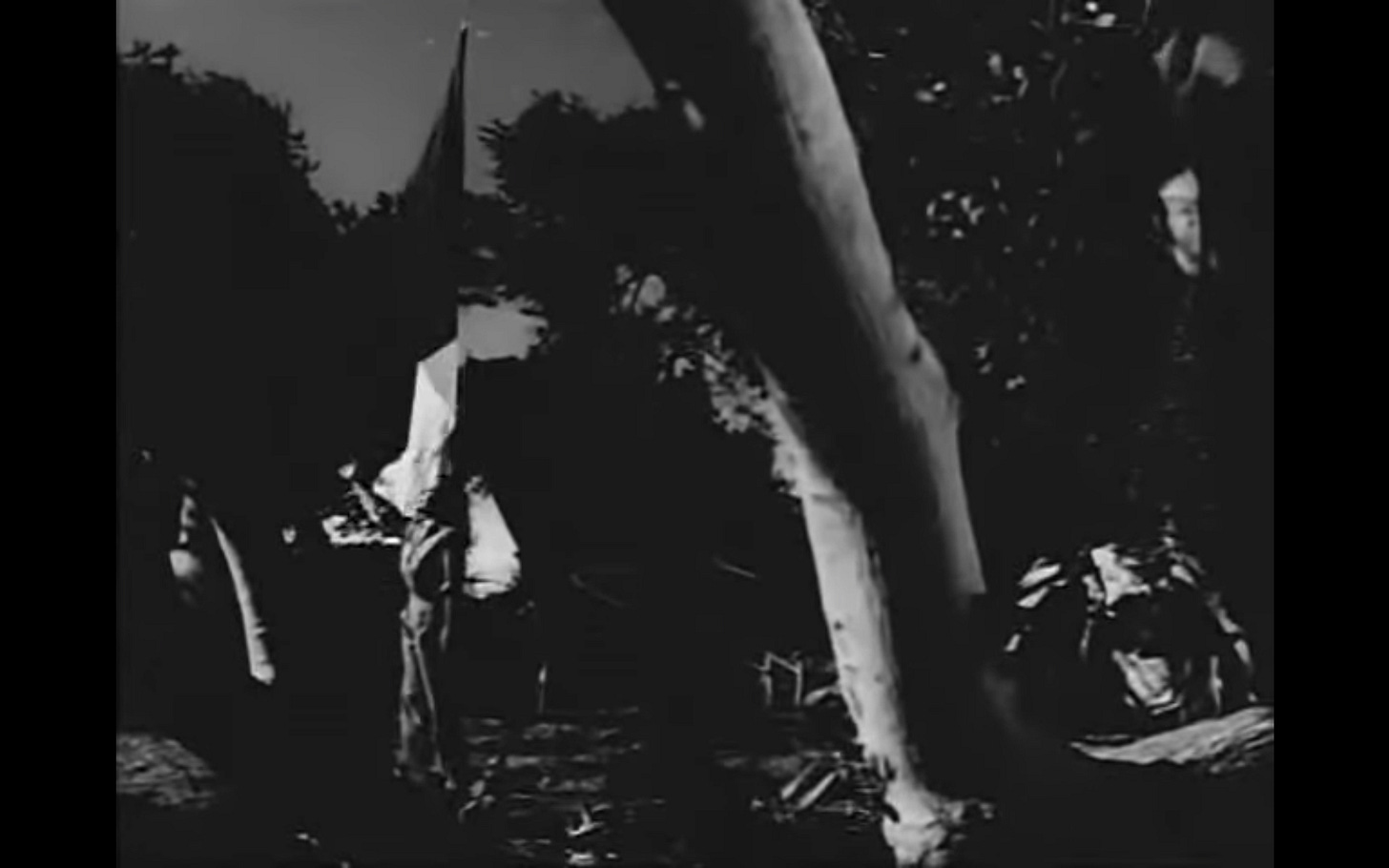 Despite this newsletter's mission, I'm not anti-Netflix; there's an insane number of things that I am excited to watch on the platform. (I will never achieve this.) Recently, the service has made some efforts towards better-representing cinema's history, something it has historically been terrible at handling. Last year, several back catalogue titles from the Polish film studio TOR were bulk-uploaded to the streaming service with little furore. Lately, there was an even more puzzling, unannounced mass-dump of films by the great Egyptian filmmaker Youssef Chahine. I don't know what circles I'm in online, but it's not the ones geeking out about putting Cairo Station being in my list next to Kim's Convenience.
Speaking of: holy shit, Cairo Station. Incredible film. Imagine a tremendous lost Hitchcock film with a Marilyn-level icon, a focus on railway unions, neo-realist leanings and a disturbing showing of sexual repression mutating into perversion. Cairo Station was one of the films last year that inspired me to start this newsletter. I missed a screening at London's ICA and could find no current in-print DVD/Blu-Ray with English subtitles, so I turned to YouTube. And even though it's now streaming, it's not like all of Chahine's notable movies aren't readily available.
One of those movies is Jamila, the Algerian - released in 1958, mind-bogglingly the same year as Cairo Station. (Side note: What other filmmakers made more than one great film in a year? I used to think Takashi Miike had an incredible 2001, but I think he just directed a lot of movies.) The transgressions of Station brought Chahine critical attention but little financial gain, with the film failing at the Egyptian box office. However, the producer/star Magda al-Sabahi was seemingly impressed, hiring Chahine to direct the life story of Algerian revolutionary Djamila Bouhired. It was a biopic sprung from very recent history, with al-Sabahi and Chahine portraying Bouhired as a martyr of the anti-colonial struggle, even though she was still alive in prison (in France, not Algeria). As the film was released, international indignation had risen over Bouhired's torture and rape by French colonial forces, and Algerian independence was still a few years away. The film's rapid turnaround provides electric energy. While it is more concerned with melodrama than docu-realism, Jamila, the Algerian feels like an active participant in the pan-Arab movement. It feels like history.
However, Jamila's historical importance often overshadows how good this film is at being rollicking entertainment. Following Cairo Station, Chahine appeared to have unlocked another level of his filmmaking abilities. Algiers' Kasbah, where most of the first two acts take place, is at once a vivid Hollywood set from an MGM musical and an experimental area for Chahine's expressionist shadow-play. His framing of Magda al-Sabahi (and, by extension, Bouhired) is shamelessly compelling iconography. In one scene, al-Sabahi stands at cliff-edge, Algerian flag flapping behind her, fist raised in the sky and delivers her version of Scarlett O'Hara's "I'll never be hungry again" speech. In another, she has her hair shorn, becoming a re-incarnated Joan of Arc. Elsewhere, there are set pieces as inventive as anything I've seen, ones that I barely want to spoil: a bubble bath becoming a hiding hole, a can-can number that is also an assassination. Chahine rubs drama, action, comedy and horror together and makes sparks.
So why isn't Jamila, the Algerian more easily available like the Chahine films on Netflix, with full English subtitles and a gleaming restoration? When it screened at last year's edition of the Il Cinema Ritrovato festival, the film's catalogue mentioned it was a "rare and precious production" but didn't list their print's source. Trawling the website of MISR, the production company Chahine founded, there's no mention of plans regarding Jamila. After listening to the essential Youssef Chahine Podcast, there may be legal issues with the film's score — perhaps that Scarlett O'Hara vibe I mentioned comes from unauthorised usage of the Gone With the Wind score. Hopefully, there is a print out there that can get the global stage it deserves. Just because a film is woven alongside history doesn't mean it should end up consigned to history.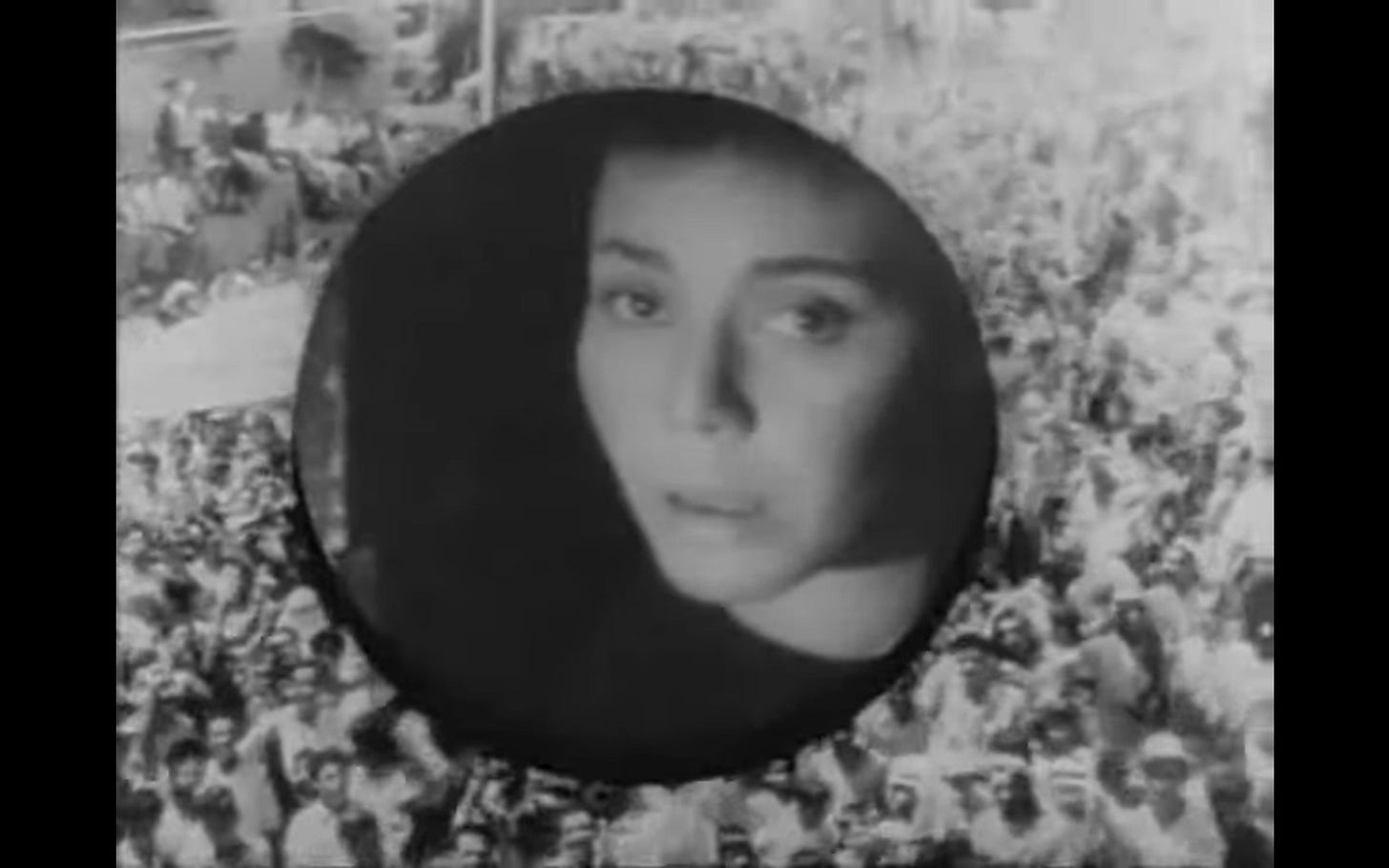 A quick note: I vanished due to unforeseen circumstances, but I'm dedicated to writing up about the best and worst of YouTube. We'll be back with a fortnightly schedule from here on out!
ELSEWHERE ON YOUTUBE:
Fly Amanita (dir. David Fenster)
The first exhibition that I attended since quarantine was Somerset House's Mushrooms: The Art, Design and Future of Fungi. (If you want to have a chinwag about where you are with UK-based activities during the pandemic, please don't hesitate. I'm interested to know what you think.) My favourite thing I saw there was this short film by David Fenster, where the fly amanita mushroom comes to life and chats about its relationship with humankind. Think about how amazing mushrooms are? Watch this. Played a lot of Super Mario games lately? Us too. Watch this.
I've lately been revisiting the music of Bay Area cult rapper Husulah, who has an intricately-written, different approach to the region's "Mob music" take on street rap. He's a real favourite of mine. I would recommend songs, but if you want a touch of his down-to-earth yet space-cadet charm, watch this video of him jumping over a car.